The Galapagos Islands
Aug 2018
06
07
08
09
10
11
12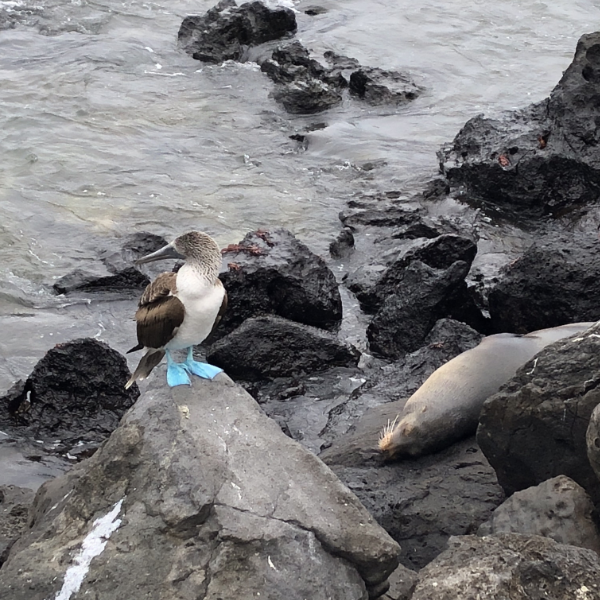 The Galapagos Islands
The Galápagos Islands are a story of humans desperately trying to undo their own impact, and actually having good impetus for doing so. It highlights both the capacity for people to really work towards creating sustainable ecosystems and the underlying contradictions that underly those attempts.
I was awed by this place when I visited last year. It has some incredible ecosystems, and is probably the best example of a modern human society attempting to co-exist with a previously existing ecosystem. Which is simultaneously inspiring and depressing: inspiring that it's working so well; depressing that it might not be enough.
The outcome of this attempt, especially as the climate changes, is a great yardstick for how we approach our impacts on and conservation of native ecosystems everywhere.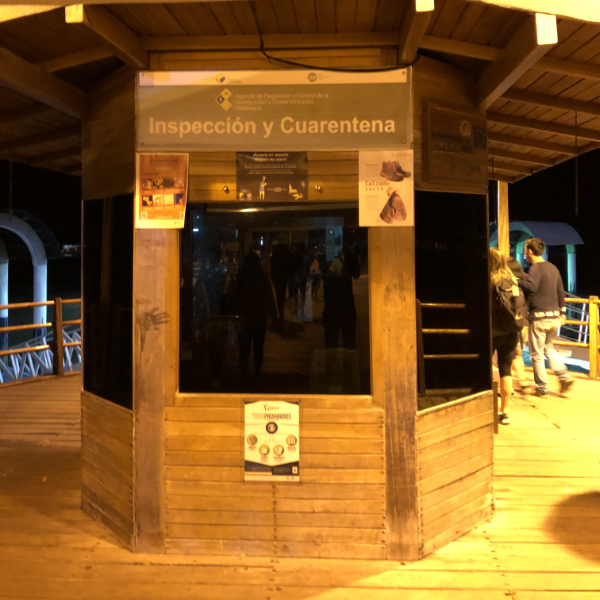 Tourism in the Galapagos
The reason that the Ecuadorian government and the people of the Galapagos take conservation seriously is simple: tourism. The Galapagos makes a lot of money from tourism every year, and the ecosystem of the archipelago is the main reason why. At one point, UNESCO threatened to take away the Galapagos' World Heritage status, and from then on, conservation has taken a front seat.
To live in the Galapagos - even if you're Ecuadorian, you have to have been born there, married someone who did, or have a work contract. The national park oversees all the tourism (the guides are all managed by them, and have to report on things like activities, the state of the animals, and rubbish found on each tour). There's a limit on how many tourists can visit, and visitor's bags are checked for contaminants as they leave each island.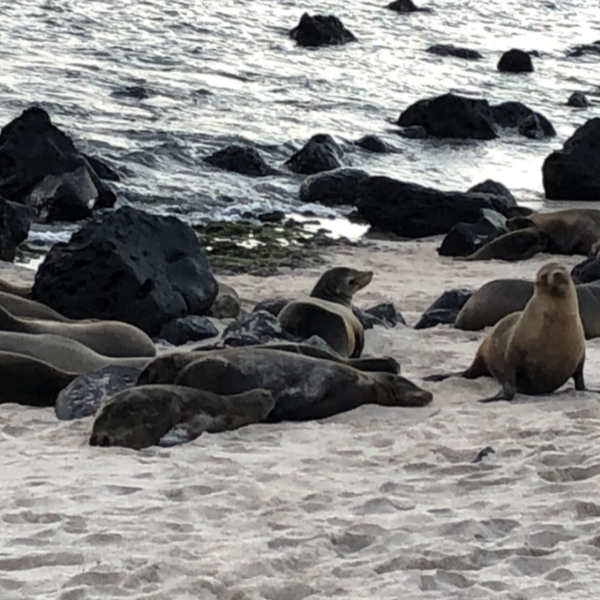 Sea Wolves
Sea Lions are everywhere in San Cristobal, and they've been left alone enough that they really don't care about humans. The Spanish name for sea lions means 'Sea Wolves', which is much more appropriate: they basically act like lazy puppies, playing and spreading themselves out in the sun. Which isn't completely surprising: they're genetically closer to dogs than cats.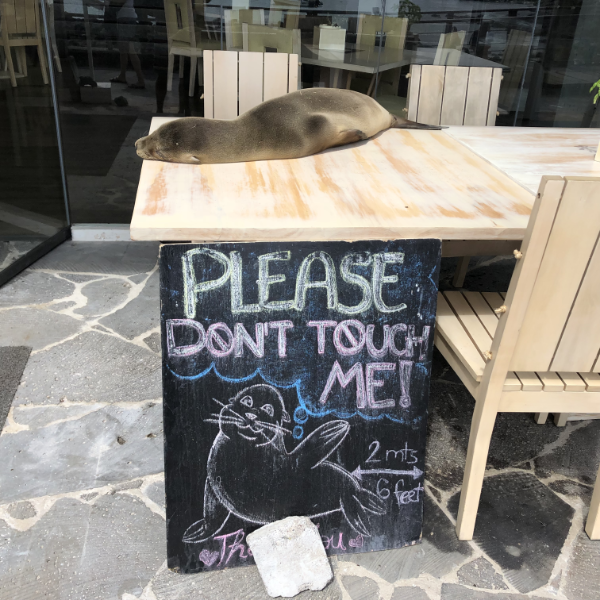 Stay Away from the Wildlife
On the flight into the Galapagos, everyone is shown a video (OK, I was busy watching The Expanse on my iPad, but was filled in on it later) where muppets explain that you shouldn't come within 2 metres of any wildlife. If you stay still and they come to you, it's ok, but you should still avoid touching them: your scent could make them an outcast, and possibly stop children and mothers from finding each other.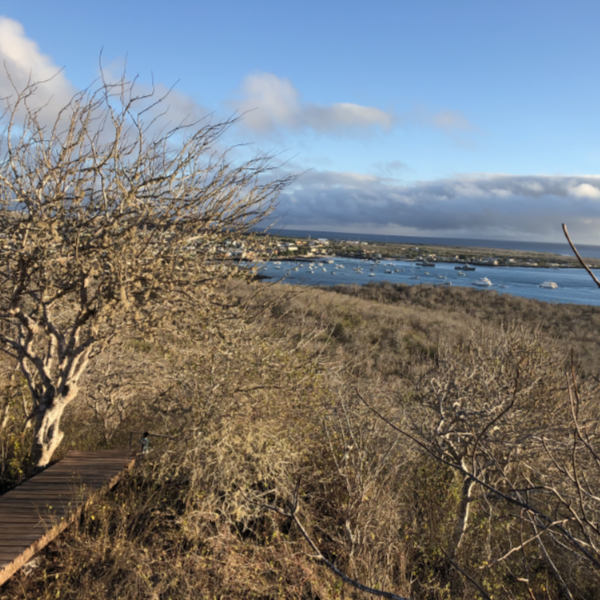 Semi-Arid Desert
As an equatorial archipelago, the last thing I expected to find in the Galapagos was a semi-arid desert. But it turns out that the lowlands of the islands are incredibly dry, and getting enough fresh water reliably and ecologically sustainably is one of the major issues that the government faces.
Right now water is shipped in, which is both expensive and environmentally problematic. While the islands have taken great steps towards sustainability, sourcing fresh water for the communities here continues to be the exception.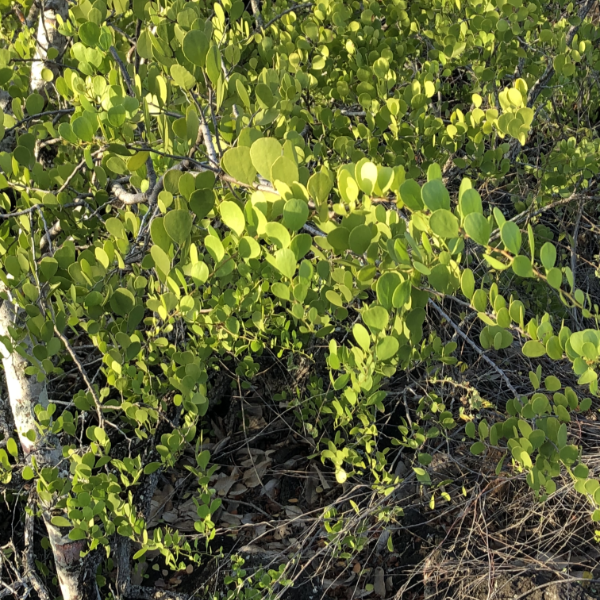 Leaves on their sides
These leaves don't face up towards the sky: this is because these trees are in a low water environment, and so excessive photosynthesis is a bad thing. By facing the side, they take in less sun: mainly in the morning and evening, and avoiding the harsher midday sun.
To be continued...
To recieve email updates to this story and others, subscribe to my mailing list here.
Previous
Next